Blackjack Strategy Breakdown
Is your blackjack game skill ready for the next level? Learning and mastering the right blackjack strategy is crucial for players of any skill level to boost your chances of victory.
A basic blackjack strategy chart, card, table, odds, and house edge will be covered in this article. We'll review the terms and rules you'll want to be familiar with to play blackjack like a pro.
If you want to know how to play blackjack the right way in a Singapore Online Casino, read on!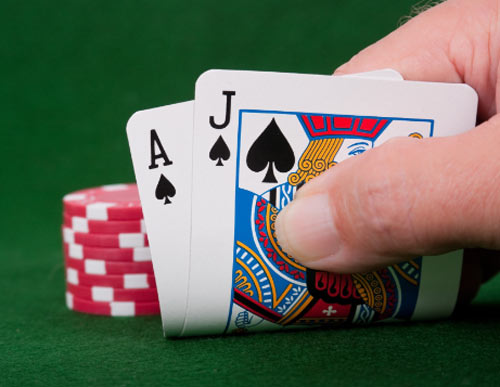 Blackjack Basic Strategy
Blackjack is a game of strategy, and a player's mastery of a few basic techniques can make all the difference in the world. Use the basic strategy to improve your odds of winning, which is based on mathematical probability and considers all possible moves.
By adhering to it, players can lower the house edge and improve their long-term odds of winning.
As such, it's a must-have for any player who wants to increase their odds of winning blackjack games. But don't get too bogged down in the difficulties of the math and strategy involved in blackjack. Aside from learning blackjack types, it's more important to familiarize yourself with the game's rules, specifically the number of decks used and any house rules variations that are in play at that casino.
Keep an eye on how the other players are playing; if they tend to split pairs or double down in specific situations, you may want to change your strategy to match. Mastering basic blackjack strategy is crucial for anyone playing the game, whether for serious card counting or for pure entertainment purposes.
If you put in the time and effort, you'll soon be able to make sound judgments without resorting to graphs and tables, leading to more wins in less time.
---
Blackjack Strategy Details
Blackjack Strategy Chart
If you're nervous about playing blackjack, a blackjack strategy chart can help you feel at ease and make the right decisions to help you beat the dealer. It acts as an infographic chart to navigate the player's action to the dealer's hand.
A blackjack strategy chart is a straightforward matrix that details the optimal response to any given set of cards and the dealer's upcard.
This blackjack strategy chart will minimize strain from having to make quick decisions without questioning yourself, allowing you to take constructive action each time, no matter the result.
Single-deck Blackjack Chart, Dealer Hit on Soft 17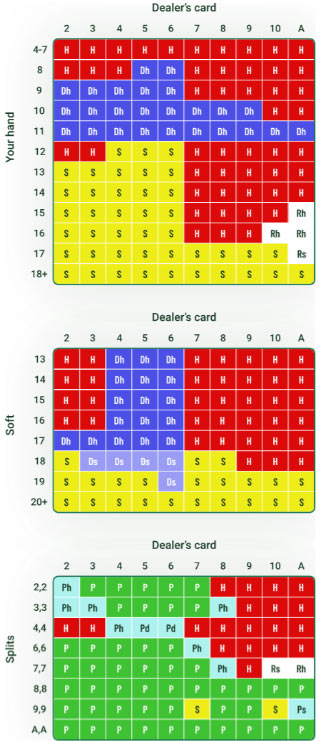 Credit: Blackjackdoc.com
It considers everything that goes into table play, from hitting to standing, doubling down, splitting pairs, and even surrendering.
If you commit these tactics to memory, you'll improve as a player and have a leg up on the competition.
It considers everything that goes into table play, from hitting to standing, doubling down, splitting pairs, and even surrendering. If you commit these tactics to memory, you'll improve as a player and have a leg up on the competition.
Additionally, players can also double down on any two cards, as opposed to just two specific combinations in classic blackjack.
Blackjack Chart Terms
The above Chart terms refer as the following:
H = Hit
S = Stand
Dh = Double if you can, or Hit
Ds = Double as you can, or Stand
P = Split
Ph = If you can double after splitting, split. If not, hit.
Pd = If you can double after splitting, split. If not, Double.
Ps = If you can double after splitting, split. If not, Stand.
Rh = Surrender if you can. If not, Hit.
Rs = Surrender if you can. If not, Stand.
Blackjack Strategy Card
Blackjack strategy card first step is to learn how to read your hand. The card numbers you have and the table's card counts will help you decide what to do next based on the chart match.
Depending on your hand, it will tell you whether you should hit, stand, split, or double down in an easy-to-understand format.
Situation-based, you should always glance through and do the number in your head.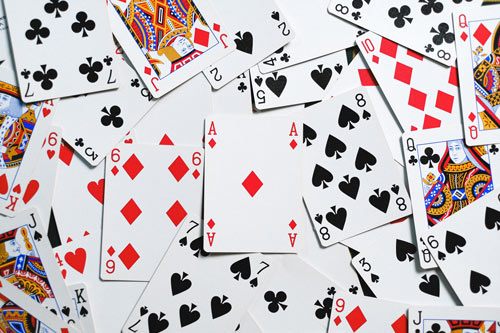 Cards in Hand
Cards in hand - Blackjack players can choose between two basic tactics: hit and stand.
If you are dealt a blackjack and the dealer has no blackjack in hand, you are the winner.
If your first two cards add up to 16 or less, your chances are better to hit.
To avoid busting out by hitting when your total is 17 or higher, you should stand.
To win at blackjack, all you need to do is stick to these basic guidelines most of the time.
12 Player's Action in Blackjack Strategy Hints
12 Player's Action in Blackjack Strategy Hints:
Stand on 17 or more. Don't take the busting risk.
Stand or Hold on soft 19 and 20. It's more than enough.
Hit the 12-16 if the dealer is at 7 or higher.
Hit any number below 8.
Double the dealer's 4, 5, or 6 if you get soft 13-18.
Double your 11 (reconsider if the dealer holds an Ace)
Double your 10 (Go bold if the dealer holds a number below 9)
Double your 9 if the dealer holds 6 and less
If the dealer holds lesser than 6, split your 2's and 3's
Split all 8's or Aces. Good move.
Don't ever split number 5's and 10's.
Not to take insurance.
Blackjack Strategy Table Study
The blackjack strategy table specifies the best course of action for each possible card combination. If you want to win the most money possible while gambling, use this handy table to guide your decisions. If you have A-4 in your hand (total 15), it is recommended that you stand against a dealer with 5 or 6 according to the blackjack strategy table. That's because it's usually best for players to hit when the dealer shows a 7 or higher. Two 8s should be split unless the dealer shows an ace or a card with a value of 9 or 10.
Following these rules can help players win more hands while decreasing their exposure to losses. Gamblers who learn to accurately assess their situation based on the cards they hold and the card(s) the dealers show on top can achieve better long-term results.
Blackjack Odds
Understanding blackjack odds is essential for any serious gambler, as the probability of winning or losing can be a deciding factor in whether to stay in the game or fold.
Success probabilities are affected by many variables, including player skill and deposit size. When playing blackjack, figuring out which hands have greater odds of winning is of the utmost priority.
If the dealer has a 9, and you have an ace and a 6, you have a much better chance of winning. There are several additional factors that affect blackjack odds:
Card Counting
When players know what cards they are getting, they can change their strategies to fit. Card counting is an actual skill and has been known to be used by professional blackjack players.
Deck Size
Your odds of winning increase when there are fewer cards in the deck. With more cards on the table, your card counting will help you eliminate the probability and make a judgment.
Betting Strategy
Knowing when to increase or decrease your wager can increase your winning percentage. Pushing through or folding can make a big difference on a big stake game.
House Edge
To assess your probability of winning, you must be aware of the house edge that each casino offers.
Players can improve their odds of winning and limit their losses by learning to calculate probabilities and applying them to card counting and betting strategy.
Never forget the importance of sound risk management!
Blackjack House Edge
Blackjack has a built-in advantage for the house, so it's no surprise that they consistently come out on top. The house edge relates to the statistical advantage which the casino has over the player. It reveals the proportion of players' wagers that will be returned by the casino. This ranges from about 0.5 percentage points to about 1 percentage point, based on the contest and the rules being used at the time.
| Game Rules | House Edge |
| --- | --- |
| Standard Rules | 0.5%-1% |
| European Rules | 0.35%-0.64% |
| Atlantic City Rules | 0.35%-0.60% |
| Vegas Strip Rules | 0.36%-0.67% |
When playing blackjack, for example, the "blackjack pays 6-to-5" rule can increase the casino's advantage by as much as 1.4%. Blackjack now pays 6-to-5 instead of 3-to-2 or 1-to-1 for other hands like a natural 21 or Blackjack hand, so be very careful when choosing your table. This means that for every $100 wagered, you will receive $106 back if taking in the new regulations.
Knowing the house edge for each variation of blackjack will help you choose the best game to play, as it will directly impact the expected profit for all wager, and thus, the amount of money you will have left over after each session. Knowing this can help put the odds on your side in the long run, so keep it in mind the next time you place a bet in blackjack.
Blackjack Rules
Blackjack rules, a game of chance where players compete against a dealer for the highest score without exceeding 21. Players are dealt two cards and must decide whether to hit (take an additional card) or stand (not take any more cards). Aces can count as either 1 or 11, while all other cards will retain their face value. If both the player and dealer have exactly 21 points, it's considered a push and no one wins. However, if a player has blackjack (an ace plus any 10-point card), they win unless the dealer also has a blackjack.
Players have two further options: splitting pairs and taking insurance when applicable.
Splitting pairs involves separating two identical cards into separate hands
insurance gives players the opportunity to protect themselves from losing too much money if they think the dealer has blackjack.
Blackjack is an exciting game that pays 2:1 odds on top of a player's original bet.
Players can use strategies such as 'basic strategy' or 'card counting' to gain more advantage over casinos.
Basic strategy involves choosing which action would be most appropriate given certain circumstances based on statistics developed through computer simulations.
Card counting involves keeping track of which cards have already been played to predict what might come next. Both strategies require skilful application in order to be effective. Knowing these strategies can help players make higher payouts from every round when playing blackjack against dealers at casinos. Knowledge is power when it comes down to getting ahead in gambling games like blackjack.
Get to know Blackjack Terms
Understanding the basic blackjack terminology will give you an advantage over other players, so study up! Your familiarity with these terms can greatly improve the game's mechanics and your best strategy for winning.
Hit - when a player hit for an additional card from the dealer.
Stand - when a player is satisfied with their current hand and does not request any extra cards. Basically, it's like Hold.
Bust - when a player or dealer has gone over 21 on their hand. That's game over.
Double down - allows a player to double their bet in exchange for receiving an extra card.
Split - If two or more player cards have the same value, the player may elect to split the cards into two new hands.
Insurance - Insurance happens after a dealer reveals an ace as their first card, players can choose to "insure" their bet, which results in a payout in the event of a blackjack but a loss otherwise. It's like a side bet! If you win, you get paid better than winning a normal payout odd.
Author's Verdict
There you go, a quick guide to blackjack strategy, table charts, the house edge, the odds, and terms in the game.
To sum up, the blackjack strategy can seem complicated to newcomers. It's like attempting to learn a new language; you won't know everything, and you'll make numerous mistakes. But you'll learn the lingo of blackjack with time and effort.
You should familiarize yourself with the fundamentals, including the house edge, odds, and rules. The expressions "double down" and "hit or stand" are also important to learn.
You'll learn to play blackjack like a pro in no time at all with hard work and commitment; just remember to enjoy yourself along the way! Mastering blackjack is a lot like learning to ride a bike; once you grasp the basics, you can zip through each hand without breaking a sweat.
Register on Your Blacjack Real Money Online Casino
Here at TopCasinoSingapore, we cover your curiosity in online casinos legal licensing, gambling games provider, all of online casinos in Singapore.
Find your real money trusted online casino Singapore in 2023.
A range of reviews on sports betting, free slots, common gaming houses act walk-through.
---
Frequently Asked Questions: Blackjack Strategy Breakdown
---
Discipline and calculation are key to managing a bankroll when playing blackjack. To maximize your chance of success, decide how much money you're willing to bet each round and stick to it. Even if you lose, you won't deplete your bankroll and can keep playing until luck turns in your favour.
Playing several hands at once can increase your blackjack winnings as a strategy. If you want to increase your odds of success, this is a tactic worth considering. Unfortunately, doing so raises the potential for even greater financial ruin.
First, stick to the amount of money you've decided to spend on gambling. The second main rule is: don't get cocky or take unnecessary risks; doing so can backfire spectacularly.
Counting cards is an effective blackjack strategy that can increase your chances of winning. The MIT Blackjack Team found that players who counted cards had an advantage of up to 2.5% over the house. It takes practice and dedication, but it is worth the effort for an edge at the table.
Playing Blackjack online is a great way to get in on the action without leaving your home. To become a better player, understand the odds of each hand and play conservatively. Practice basic strategy and keep track of your wins and losses. Also, take advantage of bonuses and promotions offered by the casino for extra rewards.
To increase your winning chance,
Know your basic strategy: To beat the house, you need to know basic blackjack strategy and when to take risks.
Hit at the right time: A good rule of thumb is to not "hit" assuming your hand total is 17 or higher; instead, you should stay still.
Learn the frequency: You can gain an advantage over the house by learning the frequency of particular hands by studying the odds.
EU9 Singapore – Best Live Blackjack Games
top rated casino

1

138% Welcome Reward Up to SGD 299

Daily Deposit Bonus Up To 50%
Unlimited 5% Deposit Bonus
E-Sport 99% Special Bonus
More Than 1,500 New Members Joining Monthly

Play Now Read EU9 Review
2

150% Welcome Bonus up to SGD 355

Daily Reload Bonus Up To 20%
5% Unlimited Reload Bonus
Up to 1% Daily Unlimited Cash Rebate
Microgaming websites have been available since 1994

Play Now Read Hfive5 Review

3

150% Welcome Bonus Up To SGD 588

5% Daily Deposit Bonus Up To SGD 288
Monthly Deposit Challenge Bonus Up To 888
Weekly Crypto Desposit Bonus Up To SGD 888
Winner of the "Best Gaming Platform Award"

Play Now Read Yes8 Review